"At a time when Washington liberals are failing America's next generation, Conservative governors are stepping up and delivering for parents, students, and teachers"
WILLIAMSTON, MI – The freedom focused advocacy group And To The Republic announced a new six figure advertisement campaign today that highlights conservative governors' policy successes while contrasting with the devastating results of the far-left's policy failures.
The policy campaign series features two unique advertisements that will run on a variety of platforms in over a dozen states.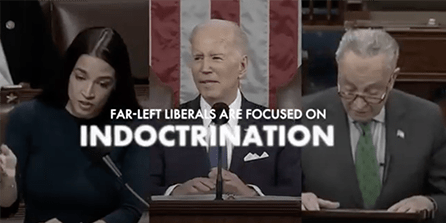 The first ad in the series exposes the failed results of the far-left's policies on education that have resulted in falling math and reading scores while highlighting the success of conservative governors who are advocating for school choice and common-sense policies.

Conservative Governors Lead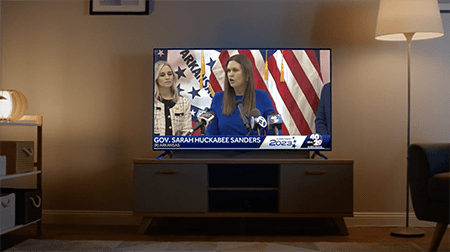 The second ad focuses on Conservative governors who are stepping up and delivering for parents, students, and teachers. The featured leaders include Arkansas Governor Sarah Huckabee Sanders, Oklahoma Governor Kevin Stitt, Florida Governor Ron DeSantis, Georgia Governor Brian Kemp, and Iowa Governor Kim Reynolds.
"Far-left liberals are focused on indoctrination and the consequences for students are dire with math and reading scores rapidly falling," said Tori Sachs, executive director of And To The Republic and mom of four daughters. "Conservative governors are focused on giving parents a choice and ensuring our kids are taught how to learn, not what they have to think and that is why we thank our conservative governors and urge them to keep fighting for education common-sense."
And To The Republic is a freedom focused non-profit advocacy group organized to research and promote issues concerning education, economic opportunity, individual freedom and public safety.